Karachi's purchase of property has long been a favored choice of property investors. In addition to being the country's largest and most densely inhabited metropolis, the former capital also serves as Pakistan's commercial and industrial center. There is plenty of business in the city, which draws both building developers and investors.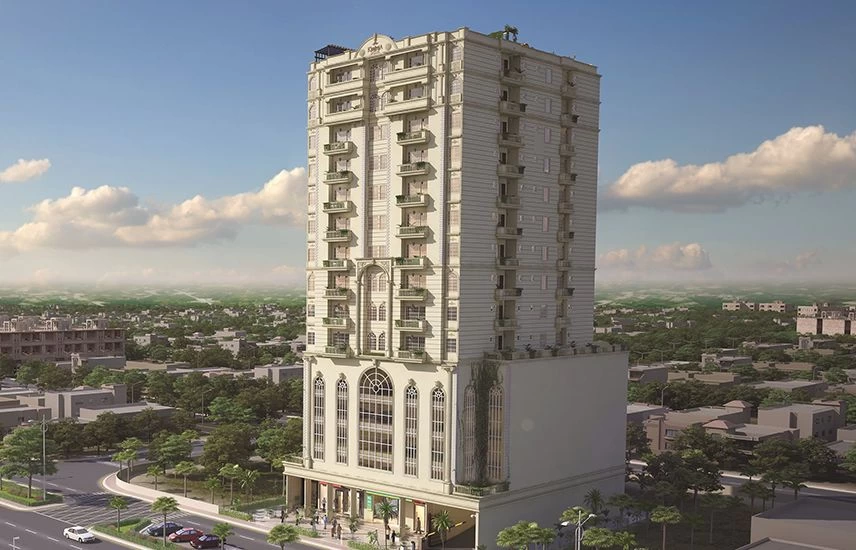 So you have to see the ultra-modern Khadeeja Heights, Karachi, apartment complex in the City of Lights if you are seeking for an investing opportunity. Khadeeja Heights (Karachi) is a mixed-use project by Ghani Builders & Developers that provides luxurious and sleek commercial showrooms with easy installations.
About Khadeeja Heights Karachi
Khadeeja Heights by Ghani Builders is the most recent addition to the townscape of Karachi, located in the center of the lively metropolis. The project is in North Nazimabad's renowned district. Therefore, investing in this precisely designed complex might be an excellent option if you are in the market for luxury flats in Karachi.
Although Karachi is rooted in its skyline with spectacular high and middle-level structures across the whole of the city, Khadeeja heights have started to grab the attention of both house buyers and investors in its modern design and architecture.
Top Housing Societies to Buy a Home in hyderabad
Developers
Since 1998, Ghani Builders & Developers (Pvt) Ltd has been a trusted Immobiliare building name. Over the years, the firm has taken on a series of projects and completed them, which gained investor confidence and a good market reputation.
The developer works with real estate development and at the same time offers a comprehensive and functional set-up for home finance, project development, property marketing, project-development cost evaluation, and property administration.
The framework and shuttering of the project are ongoing according to recent progress updates given by Ghani Builders & Designers. With a 30 percent down payment, prospective purchasers can book their property. It is an excellent moment for real and business purchasers to decide on the price, as the pace of building is expected to rise.
Why Khadeeja Heights Karachi is Attractive?
Khadeeja Heights, Karachi, includes luxurious five-room apartments furnished with top-quality facilities and sophisticated on-site and basement commercial spaces. The developers also have allocated four levels for parking to guarantee the location of the occupants.
The rooftop space, which contains a playground for kid's use and a barbeque area, further contributes to the attraction of Khadeeja Heights. The premises of a RO facility also offer clean drinking water for people. The 24-hour CCTV monitoring, smart card lifts, and high-tech auto parking system also make this one of the safest housing developments in Karachi.
Different kinds of bedding and how to pick the best one
Location of Khadeeja Heights Karachi
Regarding the khadeeja heights Karachi location, its location is one of the most enticing characteristics in Nord Nazimabad. In the neighborhood of Khadeeja Heights, Karachi, there are numerous shops, schools, supermarkets, parks, sports facilities, and retail centers.
The mixed-use project is located on Sher Shah Suri Road, Block B in Nazimabad which is one of the city's major residential and commercial centers. Thanks to the excellent location of these high-end flats, they are readily reached by a broad network of roads and passages in different sections of Karachi. Furthermore, public transit is available throughout the day in the region.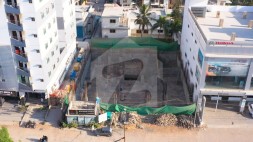 Amenities and Facilities
The carefully designed project of Khadeeja heights includes all the modern facilities in commercial buildings known internationally. Here are some advantages and amenities of Khadeeja heights Karachi, Karachi, and they are one of the best investments in the city.
This project provides for all essential installations, such as protection, energy supplies, and basic maintenance. The project is located in the heart of Karachi, district headquarters, and is renowned as a state-of-the-art and enhanced infrastructure with a safe and safe environment.
There is a supermarket with a playground for children to play and parents to shop free. Thanks to its architecture and offers, Pace Circle's singular features provide potential residents and guests with a unique chance to enjoy a high lifestyle and an excellent retail experience.
Investment Options
Ghani Builders' Khadeeja Heights provide both residential and commercial facilities for easy installation designs. The international living standards have been met by all residential units.
The arrangement includes a big living room, a beautiful sitting area, an open kitchen in each unit, three bedrooms with associated bathrooms. The flats' floor layout also includes a balcony and a terrace that gives the inhabitants a lovely perspective of the city. It also guarantees enough ventilation. In addition, the terrace is connected by hydraulic windows to the living room within each unit.
Most Popular Gurudwara in Pakistan
Showrooms are situated on the project's lower floors. Because of the presence in the surrounding areas of many banks, offices, hospitals, schools, supermarkets, restaurants, and retail outlets, a large return on investments is envisaged.
Regarding the khadeeja heights Karachi payment plan, you just have to pay 30percent of your down payment if you wish to reserve a unit at Khadeeje Heights, as the remainder would be divided throughout 36months into monthly installments. On completion, the customers will have to pay 10%. However, many khadeeja heights karachi flats for sale are also available.